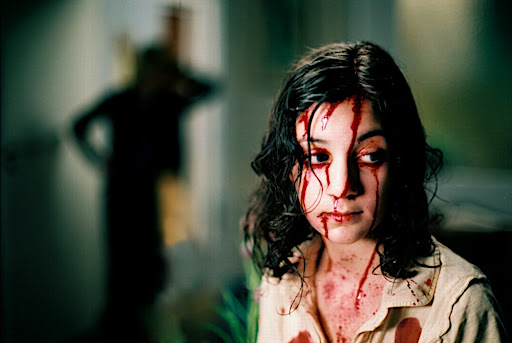 "Let the right one in" is one of the better movies I've seen in a while, outside the mainstream stuff. Everything from the composition, music and story was above my expectations.
A fragile, anxious boy, 12-year-old Oskar is regularly bullied by his stronger classmates but never strikes back. The lonely boys wish for a friend seems to comes true when he meets Eli, also 12, who moves in next door to him. But Elis arrival coincides with a series of gruesome deaths and attacks. Though Oskar realizes that she's a vampire, his friendship with her is stronger than his fear… Swedish filmmaker Tomas Alfredson weaves friendship, rejection and loyalty into a disturbing, darkly atmospheric, yet unexpectedly tender tableau of adolescence. The feature is based on the best-selling novel by John Ajvide Lindqvist, which the U.K. press qualified as "reminiscent of Stephen King at his best."
For more info, read the wikipedia page… or watch the trailer.
Ps. I'm going through the book now. My first impression is the that movie is a huge departure. Granted, the book is translated, but I found the story telling in the movie much more interesting. There's more left for interpretation, and ultimately discussion. Apparently, there was another movie created recently, called Let Me In. I'll probably watch that one next.