Literally every mile there was another beach or incredible view of the ocean and mountains.
Here's a photo of Annie trapped on a rock as the waves surrounded her.
The photos don't really do it justice.
Massive falloffs everywhere. Death was just a step in each of these photos.
I once asked Annie what kind of landscape she'd want if we bought a house—water front, plains or mountains? She said she wanted all of them.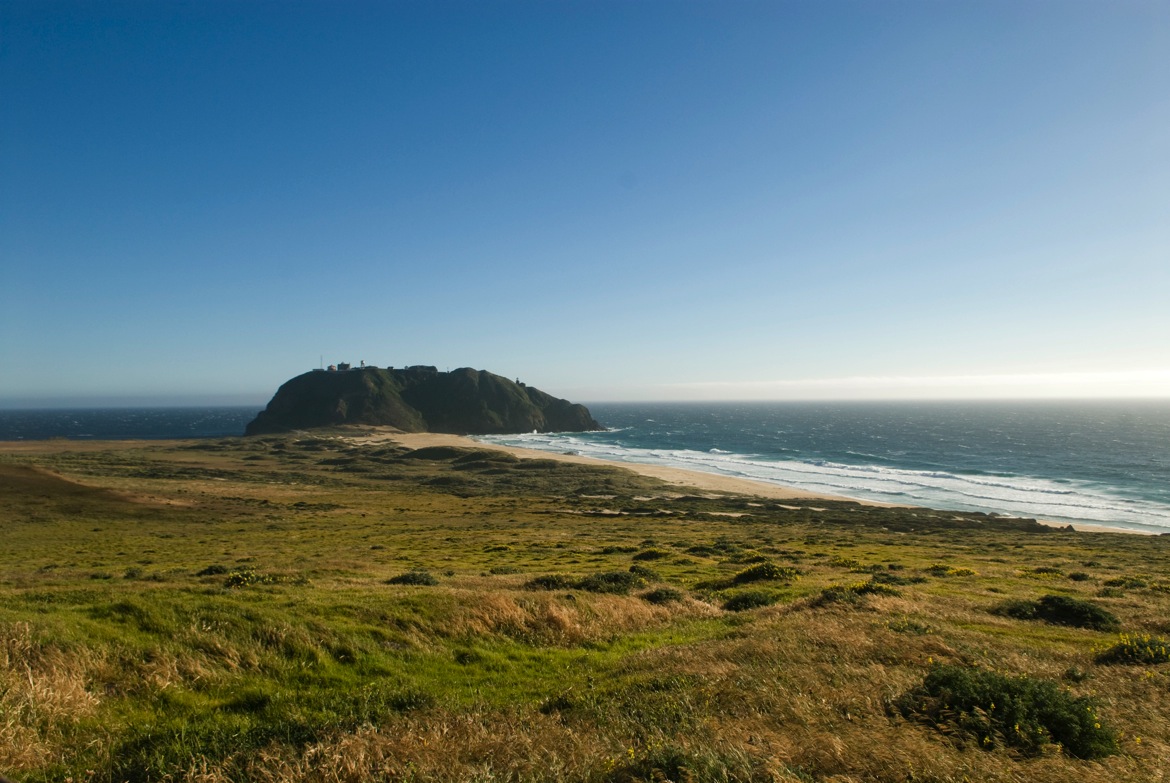 Stay tuned for more photos.